How to Install Laminate Flooring
At Elephant Floors, we provide expert installation services for laminate flooring, ensuring a seamless and attractive addition to your home or commercial space. Installing laminate flooring involves several key steps that our skilled professionals execute with precision. We begin by carefully preparing the subfloor, ensuring it's clean, level, and free of any imperfections. Next, we lay down a moisture barrier if necessary, which is crucial for protecting the laminate from moisture-related damage. Our experienced installers then proceed to measure and cut the laminate planks to fit your space accurately, leaving room for expansion around the edges. The laminate planks are installed using a click-lock system that ensures a tight fit between the pieces, creating a visually appealing and durable surface. Our goal is to provide you with a worry-free laminate installation that enhances the aesthetics and functionality of your space.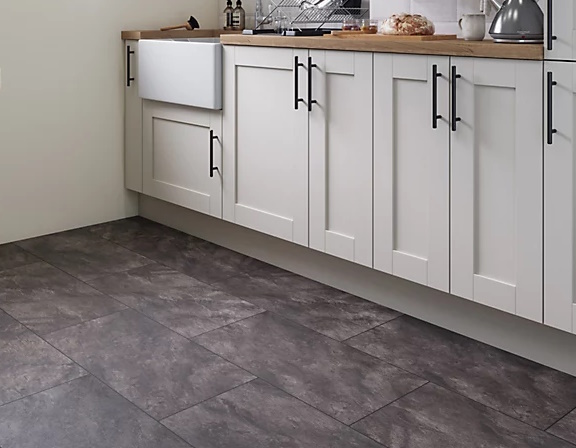 Explore our diverse Laminate Collection, featuring a wide range of styles, colors, and textures to suit your unique design preferences and practical needs.
Which Rooms Laminate is Suitable for?
Laminate flooring is suitable for a variety of rooms, including living rooms, bedrooms, kitchens, and even some commercial spaces, offering versatility and durability for different settings.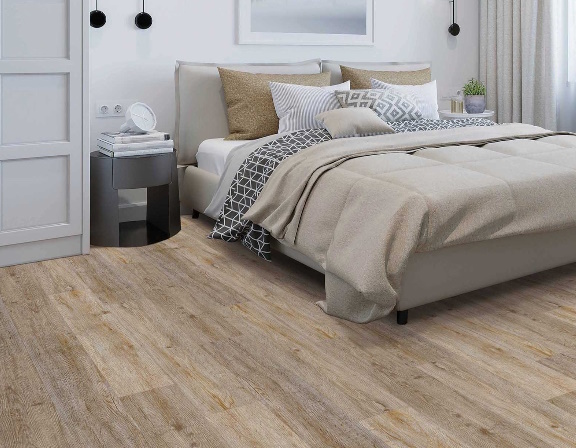 Meet Our Professional Laminate Flooring Team
When it comes to laminate flooring installation, trust Elephant Floors to deliver professional results that stand the test of time. Our experienced team ensures that the planks are laid down evenly and securely, taking care of every detail, including molding and transitions, for a flawless finish. Whether you're looking to transform a single room or your entire property, Elephant Floors is your reliable partner for top-quality laminate flooring installation in Sunnyvale, California, and the surrounding areas.
flooring store
We deliver laminate flooring
We're thrilled to introduce you to our exclusive collection of top-tier laminate flooring choices, thoughtfully curated and conveniently available at our Sunnyvale shop, guaranteeing that your project benefits from the best in laminate flooring innovation and style.
FAQ Section
Have questions about laminate flooring?
Laminate flooring is generally considered one of the easier types of flooring to install, making it a popular choice for DIY enthusiasts. It typically features a straightforward click-lock or tongue-and-groove installation system that allows planks to fit together easily. However, successful installation still requires attention to detail, including proper subfloor preparation, accurate measurement and cutting of planks, and precise alignment to ensure a seamless and professional finish. While it can be a manageable DIY project, hiring a professional installer ensures the best results, especially in larger or more complex areas, guaranteeing that your laminate flooring is not only easy on the eyes but also built to last.
Yes, laminate flooring can be installed on steps, but it requires specific techniques and materials designed for this purpose. Installing laminate on stairs involves using stair nose pieces or trim to cover the edges of each step for safety and aesthetics. Additionally, the laminate planks on the steps should be glued down rather than using the traditional click-lock method, ensuring a secure and stable fit. Proper subfloor preparation, precise measurement, and careful cutting of the laminate are essential to achieve a professional look. While it's possible to install laminate on stairs, it may be more challenging than a standard floor installation, so it's advisable to consult with a professional for the best results and safety compliance.
Yes, you can glue laminate flooring, but it's not the most common installation method for laminate. Glue-down laminate installation involves applying adhesive to the subfloor and then attaching the laminate planks to the adhesive. This method creates a secure bond between the laminate and the subfloor, providing stability and reducing the chance of planks shifting over time. While glue-down installation can be beneficial in certain situations, such as high-moisture areas or when installing over an existing floor, it typically requires more time and expertise than the traditional click-lock or tongue-and-groove installation methods. Therefore, it's essential to follow manufacturer guidelines and consider hiring a professional for a successful glue-down laminate installation.